Rural Media with the support of the National Lottery Community Fund launch new film project exploring mental health and well-being from the perspectives of young Gypsies and Travellers.
"Gypsy and Traveller young people experience high levels of social and educational exclusion in British society."
Project Co-Ordinator, TT contributor and activist Lisa Smith.
Smith adds, "We know that children from Gypsy and Traveller communities often encounter racial abuse and bullying in schools, and there are issues with teachers stereotyping and marginalising young people from these ethnic groups. This, coupled with over 500 years of history and language not being reflected – or even talked about – in many schools and the hostile media reporting that continues despite the community's best efforts, ALL have an impact on young people's sense of belonging, the way they feel about themselves and the world we all share. To add to this, cuts in the education sector and the demise of a Traveller Education support network, means families now have minimal support or resources to advocate for their children's rights and well-being in education."
Heaps of research tells us that our cultural backgrounds can shape attitudes surrounding mental health and well-being; how we are taught to cope with problems and difficult situations, how we talk about them, who we talk about them to, and how we seek support. Smith hopes that Rokker will bring the issues facing young Travellers into the public eye, by giving them the chance to share their personal stories and lived experiences through short online dramas.
The films will act as a springboard for discussions about health, well-being and diversity - the aim of the project being to help healthcare professionals; teachers and policy makers better understand the barriers young people face in getting the support they need to fulfil their potential.
The young people involved in the project will get to work with professional writers and filmmakers to create the films, which will become part of a national resource for schools and mental health charities to better inform them about some of the challenges that young Gypsies and Travellers experience inside and outside school.
The short dramas will be accompanied with discussion questions and activity outlines, to support practitioners working with young people looking to facilitate discussion on a wide range of mental health and well-being issues. The final accessible, easy-to-use educational toolkit will include a directory of mental health support services - designed to better inform young people and their families on where and how to access relevant support services.
In order to maximise the project's impact, Its Kushti to Rokker hopes to collaborate with schools, mental health charities, CAMHS and other service providers to offer facilitated screenings of the films, in order to better inform practice and give an insight into young people's experiences of mental health from an individual perspective.
To stay up to date and get the latest news follow @timesyouth on Twitter and @its_kushti_to_rokker on Instagram!
To get in touch, call 01432 344039 or send an email to rokker@ruralmedia.co.uk.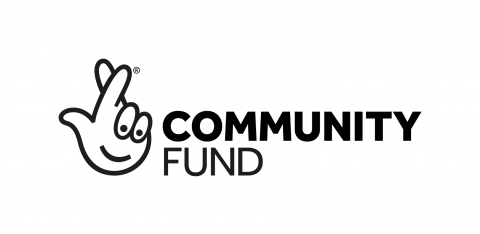 Enable showreel
Hide video showreel